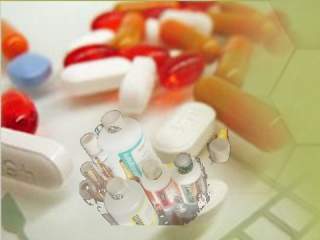 Description
USP <232> outlines new limits in pharmaceutical products for Arsenic, Cadmium, Lead and Mercury. The proposed procedures focus on the use of ICP/MS (Inductively Coupled Plasma/Mass Spectrometry) for the analysis of low level impurities. ICP/MS instrumentation along with accurate ICP/MS standards allow for increased efficiency and accuracy of the analysis necessary to comply with the new regulations. In addition to the changes enacted by the USP, the ICH is also planning to release similar guidelines on elemental impurities in pharmaceutical materials and products.
The USP general chapter <467> Residual Solvents is a method widely used for identifying and quantifying residual solvents when there is no information available on what solvents are likely to be present. USP <467> is divided into two separate sections based upon sample solubility: water soluble and water insoluble articles.
Features
SPEX CertiPrep is proud to offer these additions to our Consumer Safety Compliance Standards line. These standards can be used as a calibration or check standard to verify Oral Daily Dose PDE, Parenteral Component Limit or Parenteral Daily Dose PDE. Our extensive experience in creating quality trace metal standards coupled with your ICP/MS analysis will ensure your company will remain compliant with the new and changing regulations.
Residual solvents in pharmaceuticals are trace level impurities of volatile organic compounds in final products or excipients. SPEX CertiPrep now offers 35 analytes in Dimethyl Sulfoxide for Class 1, Class 2 and Class 3 solvents. Our products are manufactured and double checked by our QC department to validate the certificate of analysis which accompanies each product.
Order Information
USP <232> USP <233> Elemental Impurities
USP-TXM2 (125 mL) USP Oral Elemental Impurities A
Cadmium 25 mg/kg
Mercury 15 mg/kg
Lead 5 mg/kg
Arsenic 1.5 mg/kg
USP-TXM3 (125 mL) USP Precious Metal Impurities B (with Os)
Iridium 100 mg/kg
Osmium 100 mg/kg
Palladium 100 mg/kg
Platinum 100 mg/kg
Rhodium 100 mg/kg
Ruthenium 100 mg/kg
USP-TXM4 (125 mL) USP Precious Metals Impurities B (without Os)
Iridium 100 mg/kg
Palladium 100 mg/kg
Platinum 100 mg/kg
Rhodium 100 mg/kg
Ruthenium 100 mg/kg
USP-TXM5 (125 mL) USP Oral/Parenteral Elemental Impurities C
Copper 1000 mg/kg
Nickel 500 mg/kg
Molybdenum 100 mg/kg
Vanadium 100 mg/kg
USP-TXM6 (125 mL) USP Parenteral Elemental Impurities D (Big 4)
Lead 5 mg/kg
Cadmium 2.5 mg/kg
Arsenic 1.5 mg/kg
Mercury 1.5 mg/kg
ICH Compliance Standards
ICH-TXM2 (125 mL) Global/ICH Oral Elemental Impurities A
Cadmium 25 mg/kg
Mercury 15 mg/kg
Lead 5 mg/kg
Arsenic 1.5 mg/kg
ICH-TXM3 (125 mL) Global/ICH Precious Metal Impurities B (with Os)
Iridium 100 mg/kg
Osmium 100 mg/kg
Palladium 100 mg/kg
Platinum 100 mg/kg
Rhodium 100 mg/kg
Ruthenium 100 mg/kg
ICH-TXM4 (125 mL) Global/ICH Precious Metals Impurities B (without Os)
Iridium 100 mg/kg
Palladium 100 mg/kg
Platinum 100 mg/kg
Rhodium 100 mg/kg
Ruthenium 100 mg/kg
ICH-TXM6 (125 mL) Global/ICH Parenteral Elemental Impurities D (Big 4)
Lead 5 mg/kg
Cadmium 2.5 mg/kg
Arsenic 1.5 mg/kg
Mercury 1.5 mg/kg
ICH-TXM7 (125 mL) Global/ICH Elemental Impurities E
Manganese 2500 mg/kg
Copper 1000 mg/kg
Chromium 250 mg/kg
Nickel 250 mg/kg
Cobalt 100 mg/kg
Molybdenum 100 mg/kg
Vanadium 100 mg/kg
ICH-TXM8 (125 mL) Global/ICH Elemental Impurities F
Iron 13000 mg/kg
Zinc 13000 mg/kg
USP <467> Residual Solvent Singles
USP-S1015-DMSO Cyclohexane 110-82-7 19400 µg/mL
USP-S1380-DMSO 1,2-Dichloroethane 107-06-2 25000 µg/mL
USP-S1390-DMSO 1,1-Dichloroethene 75-35-4 40000 µg/mL
USP-S1394-DMSO cis-1,2-Dichloroethene 156-59-2 4670 µg/mL
USP-S1400-DMSO trans-1,2-Dichloroethene 156-60-5 4670 µg/mL
USP-S145-DMSO Acetonitrile 75-05-8 2050 µg/mL
USP-S1572-DMSO 1,2-Dimethoxyethane 110-71-4 500 µg/mL
USP-S1597-DMSO N,N-Dimethylacetamide 127-19-5 5450 µg/mL
USP-S1715-DMSO 1,4-Dioxane 123-91-1 1900 µg/mL
USP-S1910-DMSO 2-Ethoxyethanol 110-80-5 800 µg/mL
USP-S1940-DMSO Ethylbenzene 100-41-4 1840 µg/mL
USP-S1952-DMSO Ethylene Glycol 107-21-1 3100 µg/mL
USP-S2062-DMSO Formamide 75-12-7 1100 µg/mL
USP-S2480-DMSO Methylene Chloride 75-09-2 3000 µg/mL
USP-S2590-DMSO 1-Methyl-2-pyrrolidinone 872-50-4 2650 µg/mL
USP-S2722-DMSO Nitromethane 75-52-5 250 µg/mL
USP-S3240-DMSO Pyridine 110-86-1 1000 µg/mL
USP-S3460-DMSO Tetrahydrofuran 109-99-9 3600 µg/mL
USP-S3464-DMSO 1,2,3,4-Tetrahydronaphthalene 119-64-2 500 µg/mL
USP-S3505-DMSO Toluene 108-88-3 4450 µg/mL
USP-S3605-DMSO 1,1,1-Trichloroethane 71-55-6 50000 µg/mL
USP-S3615-DMSO Trichloroethene 79-01-6 400 µg/mL
USP-S3830-DMSO m-Xylene 108-38-3 6510 µg/mL
USP-S3835-DMSO o-Xylene 95-47-6 970 µg/mL
USP-S3840-DMSO p-Xylene 106-42-3 1520 µg/mL
USP-S405-DMSO Benzene 71-43-2 10000 µg/mL
USP-S750-DMSO Carbon Tetrachloride 56-23-5 20000 µg/mL
USP-S810-DMSO Chlorobenzene 108-90-7 1800 µg/mL
USP-S865-DMSO Chloroform 67-66-3 300 µg/mL
USP <467> Residual Solvent Mixes
USP-RS-C1 5 Organic Volatile Impurities; Class 1 Solvents
USP-RS-C2A 15 Organic Volatile Impurities; Class 2 Solvents
USP-RS-C2B 8 Organic Volatile Impurities; Class 2 Solvents
USP-RS-C2C 8 Organic Volatile Impurities; Class 2 Solvents
USP-RS-C3A 25 Organic Volatile Impurities; Class 3 Solvents
USP-RS-C3B 2 Organic Volatile Impurities; Class 3 Solvents